Skip to end of metadata
Go to start of metadata
Before the operators log into Workshop, they will need to change their temporary password. To change their password, have each user listed above (except ARAXI and the Global Admin), follow the steps below.
ATTN!: You cannot set a permanent password inside the VM. It must be done in the My Account web site.
Log into https://myaccount.microsoft.com with your KMS email.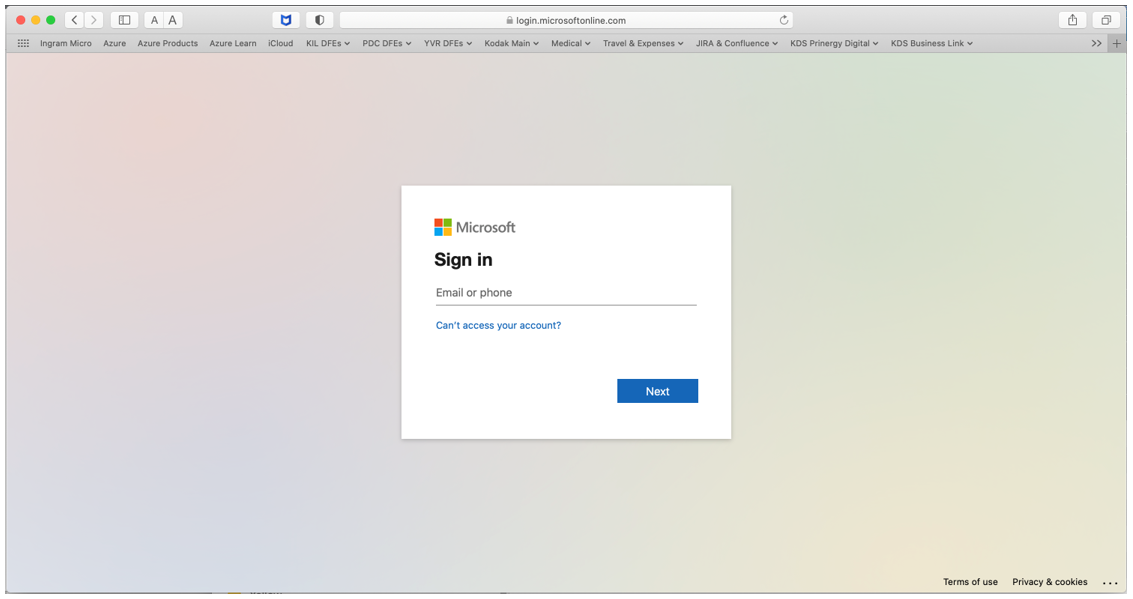 Enter your temporary password.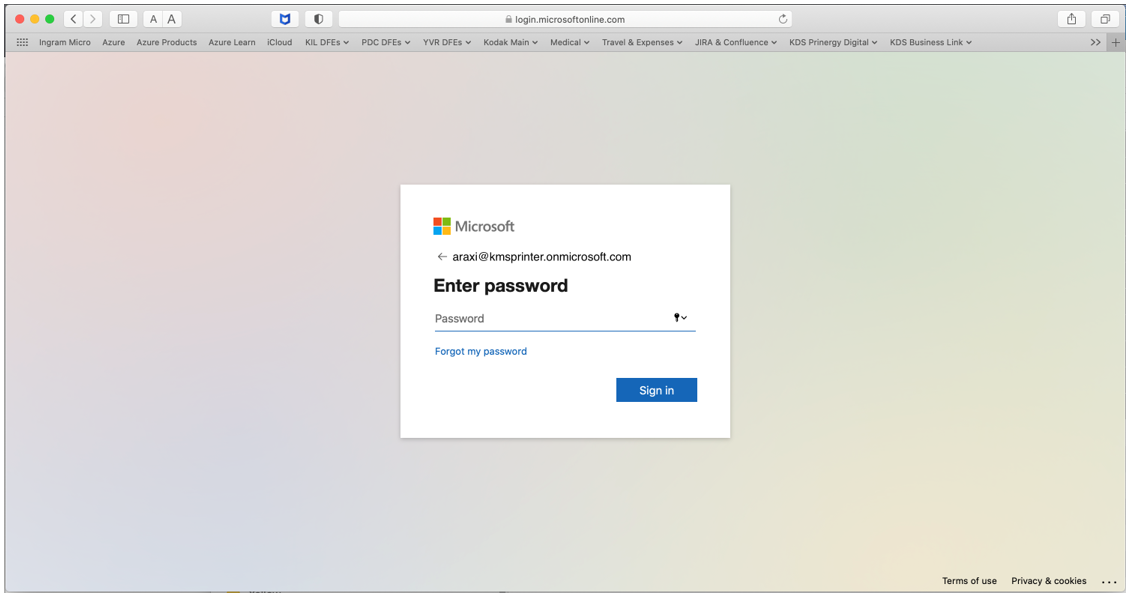 You will be prompted to change your password. Type the temporary password first, then type a new password in the two fields below.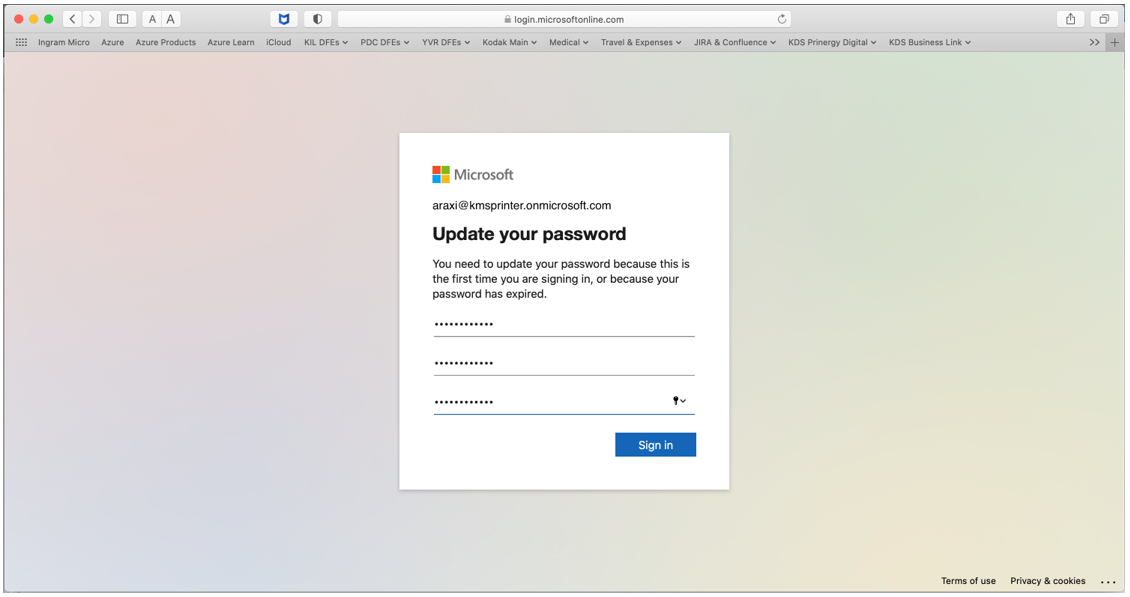 On successful password change, you will be taken to the Overview page of Microsoft's My Account site. You can log out and are ready to log into Workshop using your Workshop Login and new password.